Include Axesmap's drone data in your workflow for easy monitoring of the mining site
Drone Survey for Mining
Drones are taking Indian mining industry by storm. Providing drone mapping abilities to the mining companies, ensures better results and drastically improved flexibility through their unprecedented data acquisition time. Be it a large mine or a small quarry, aerial survey is possible.
Chat with us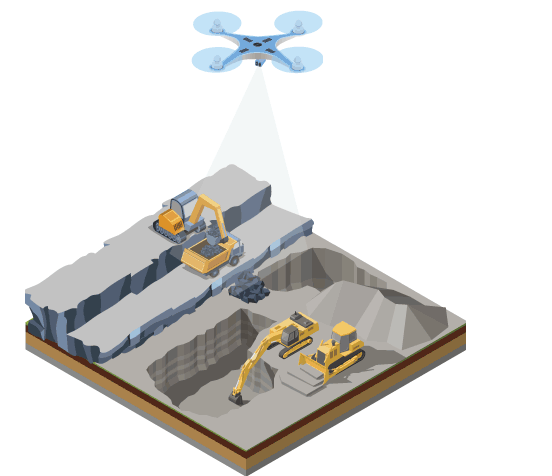 Pit planning & Management
Pre and post-blast analysis
Volume estimation of excavated region
Stockpile reconciliation
Asset management & scheduling
Some surveyors involve navigating challenging terrain that can be dangerous and a hindrance to carryout survey. Surveyors can work safer by relaying on drones for research and mapping, thus reducing potential risks on rigged terrain
Apart from the above critical information, land use can be monitored and any encroachment on company property can be quickly detected.
Drone Survey & Mapping Services in Karnataka
Ready to elevate your project with precision aerial data? Contact Axesmap, your trusted partner for drone survey and mapping services in Bengaluru, Karnataka. Let's turn your vision into reality with the power of drones.
Don't miss the opportunity to experience the future of survey and mapping. Join the Axesmap family today!